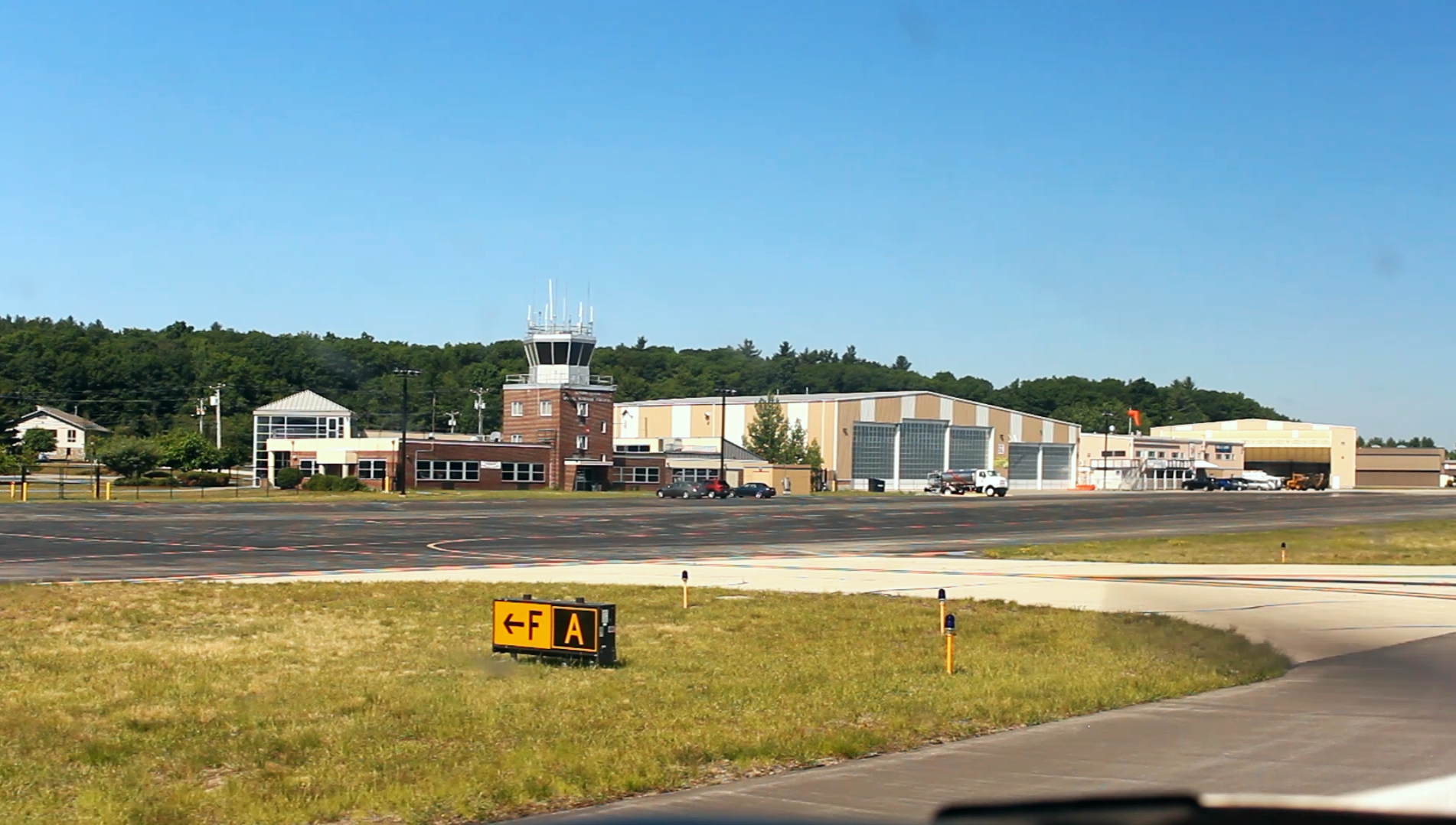 Worcester Regional Airport (KORH) provides hangars, pilot services, and controlled airspace for those general aviation pilots that call it home.  While not as a laid-back and care free as other airports, the secure environment inspirations a sense of professionalism among its tenants.
The relatively low traffic density, compared to other airports of its size gives passengers and pilots alike, a sense of personalized service that would be impossible at other airports.
The Massachusetts Port Authority (Massport) owns and operates the facility along with Logan International Airport in Boston and Hanscom Field.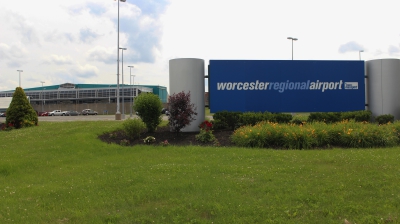 Visting:
Boire Field Airport
Nashua, New Hampshire, U.S.A.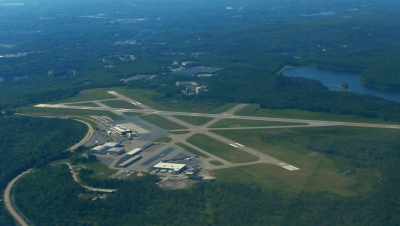 Worcester Airport has long been plagued by its lack of highway entrances, and relative distance from the city.  Despite its flaws, the airport once played host to such airlines as Pan Am, Northwest, and more recently, Delta, United, US Airways, and Continental.  Sadly, the airport fell out of favor with the traveling public in the early 2000s, and the only airline providing scheduled service to their airport is currently JetBlue, with service to Florida four times per day.  Worcester has always been a hub for corporate jet traffic, and hopes to become the headquarters for popular private jet service FBO, Rectrix, in the coming years.  Worcester has several active plans for airport improvement, including added taxiways, runway instrumentation, and connector roads. The Worcester area remains very interested in supporting the airport in the long-term.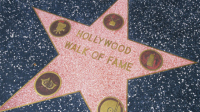 The airport has also served as a filming location for such Hollywood blockbusters as Captain Phillips, and Knight and Day, bringing Tom Cruise, Cameron Diaz, and Tom Hanks to the field on multiple locations.  United States presidents have also flown smaller variants of Air Force One into the airport for various reasons.
Whether you have plans to fly with me, or you are just curious, take a look at this Google Map below.  The map contains 55 airports that I'm interested in visiting within about an hour of my home airport. Additionally, the map shows a number of nearby attractions marked, such as shopping centers, restaurants, ice cream shops, scenic outlooks, and beaches.
To view the map in full screen mode, click here .     For a full listing of airports, use SkyVector .
Red indicates a low interest
Green indicates high interest

Flying time can be approximated by taking the distance mesured with the measuring tool and dividing by 125 for time in minutes.
If you live in the New England area and would like to meet up or go flying, send me a message on the front page and I will respond to you!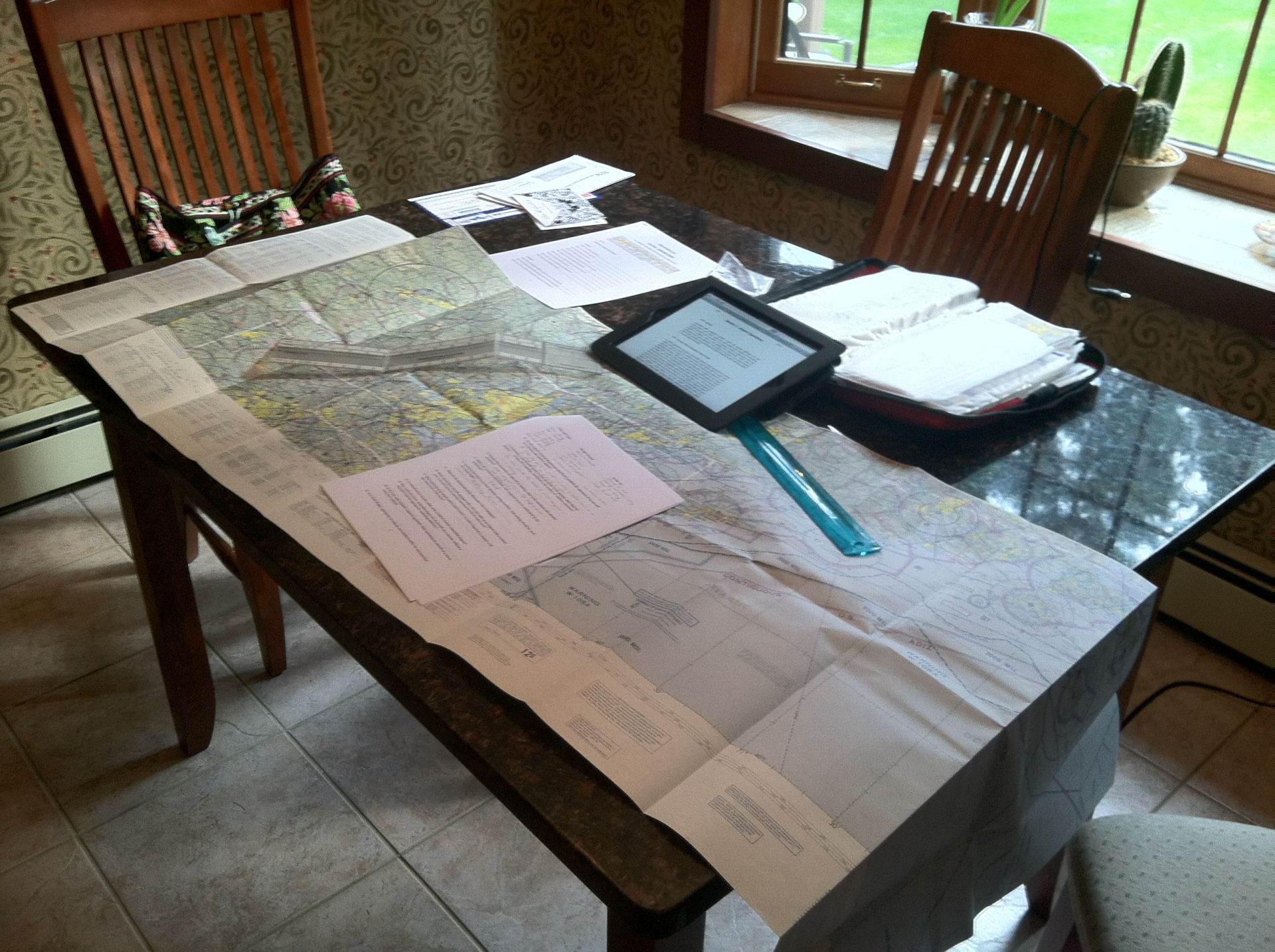 I prefer to fly with a combination of paper charts, hand drawn information, and ForeFlight Mobile on my iPad 2.0.  I mostly use the iPad for backup location services, and as a facilities directory.  In addition, there are many documents I store on the iPad in the event that they will come in handy, such as a complete Pilot's Operating Handbook for my aircraft, chart legends, and guides from the FAA, like how to deal with being ramp checked, and how to enter the Washington DC Air Defense Identification Zone.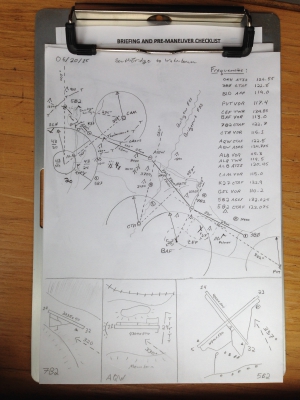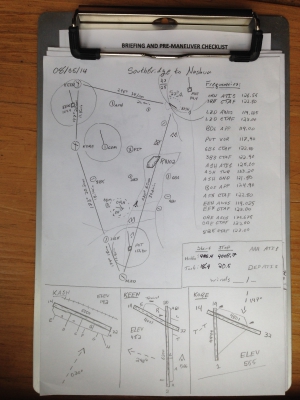 While I reserve paper charts for longer cross-country flights, I like to make a hand drawn flight plan for any area that I will be flying in, even if it's just local to my home airport.  Shown at the left, there are two such examples of my hand-drawn work.  The leftmost was for the longest cross-country flight I have ever planned, and to the right is a small area where I spent a considerable amount of time doing airwork and practicing maneuvers.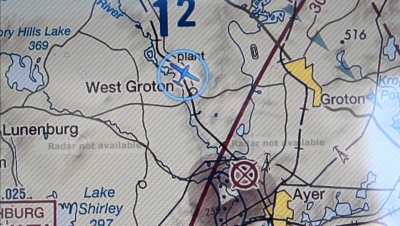 Fore Flight Mobile for the iPad offers additional situational awareness, but most of the directory information is meaningless unless you know how to access it.  A question I pose to all iPad pilots, "Do you know where to find information on VOR testing sites?"  If the answer is no, you see my point.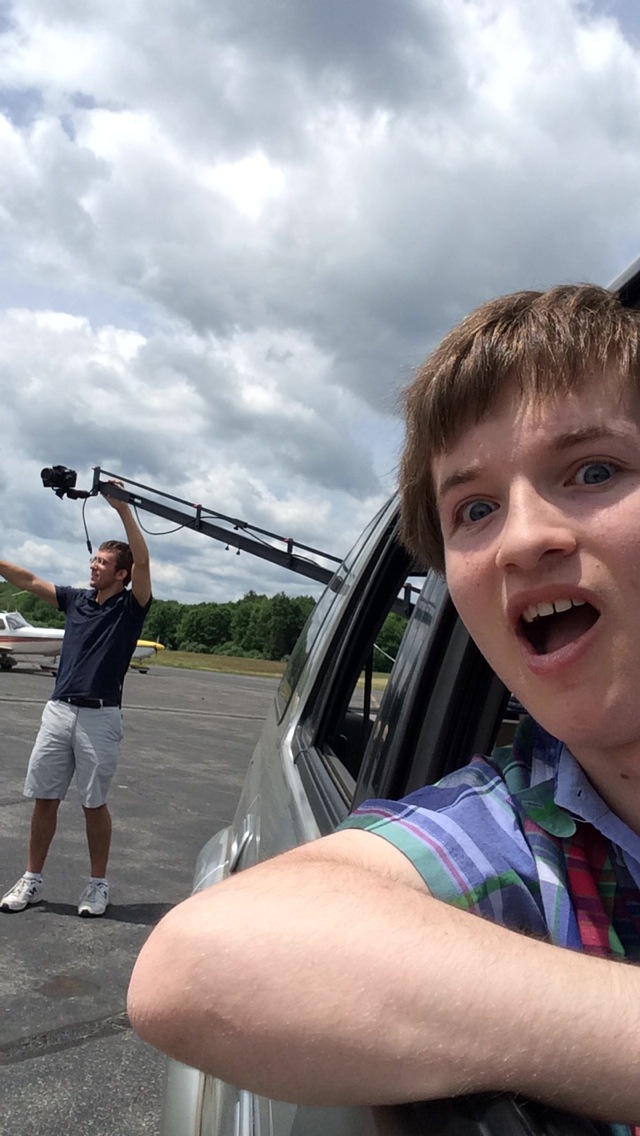 My current video recording devices are:
1 x Canon EOS Rebel T3i
2 x GoPro Hero 3+
1 x GoPro Hero 3 White
1 x GoPro Hero 2
1 x Song Handycam XR160
Wide Angle Lenses
Filter Kits
1.5TB Storage
Adobe After Effects
iPad Floor Stand for Display
My current audio recording devices are:
iPhone 5s (Recorder+)
Olympus VN-6200pc
1/4" Mono Splitter
1/4" to 3.5mm adaptor
Double male 3.5mm cable
3.5mm to Apple Unified adaptor
David Clark Headsets
Rode Videomic Pro
Handmade Aircraft Audio Adaptor
9ft Rode Boom Pole
Audiotechnica Lavalier Mic